On Tahiti's peninsula, in the village of Teahupo'o, 45 miles from Papeete.
On the leeward shore, facing the sunset, Teahupoo is a village at the end of the world. The road gives way to a sea-side path that leads to the Te Pari cliffs and the great open spaces of Fenua Aihere where, not so long ago, "nature men" still lived...

Here, nothing has changed. Fishing, food crops, craftsmanship, and most notably, kind, hospitable people. This is Polynesia of yesteryear and today.

The tiny harbor that gives shelter to local fishing boats and sailboats taking a break from circumnavigating the globe is a meeting place for the whole village.

Famous for its magnificent wave, Teahupoo has become a key stop on the BILLABONG PRO circuit, a competition for which the very best surfers in the world congregate.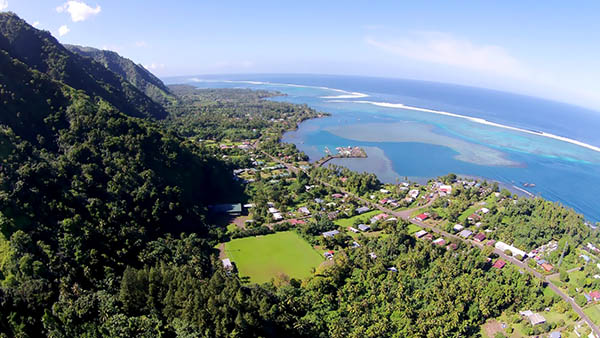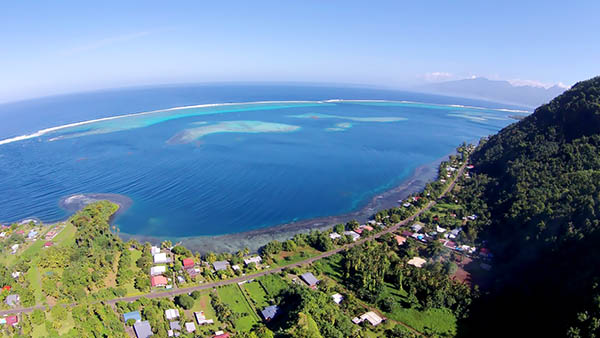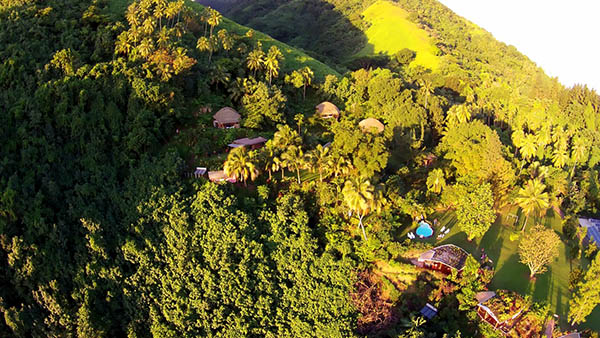 Car Rental

Car rental is highly recommended. You will find rental companies at the airport, Papeete or Taravao.



Access is easy. Driving will take you around an hour and fifteen minutes. As you leave the airport, follow the signs for Punaauia. Drive 34 miles to the outskirts of Taravao. Follow the sign for Teahupoo on the right. Drive for another 9 miles. Take a left (up the hill) when you see the Vanira Lodge sign. The trail climbs for 300 yards and takes you to a plateau. There you are. We are located 1.5 miles before the end of the main road.

Taxi

Loick Jeanneteau - Tel. 87 71 59 21
jeanneteauloick@gmail.com

Public Transport

Until 5.30 p.m. from Papeete (not on weekends).
www.teretahiti.pf