Sundeck Bungalows with a private garden
Do you enjoy a more conventional kind of comfort? Nature is fine, as long as one can insulate oneself from it... Then choose HAARI, AITO, or LICHEE. The bay window opens onto a sundeck and a private garden. LICHEE is ideal for a group of friends or a large family. For 4 persons, go for the AITO " fare". Just a couple? The HAARI "fare" was made for you.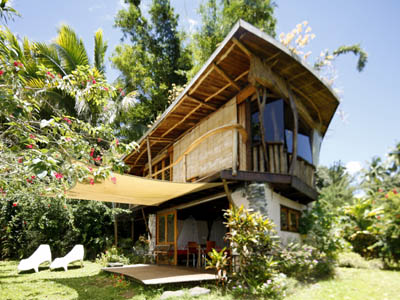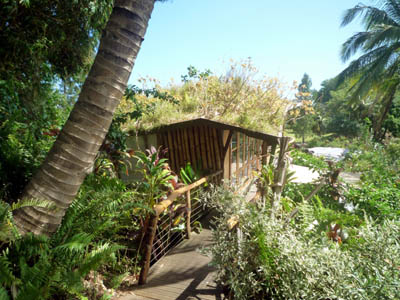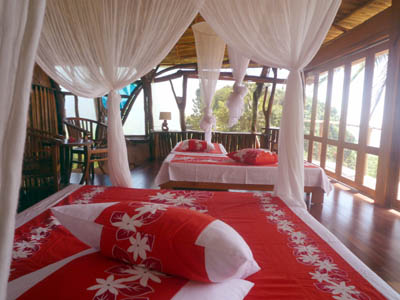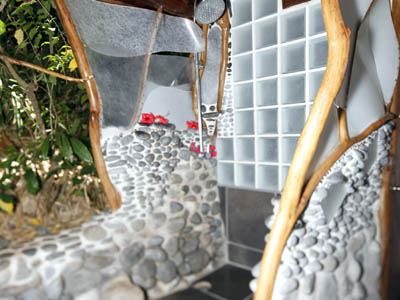 Lichee
Deliberately original, this "fare" is accessed via a footbridge. The roof is green, with flowers growing on top of it! The bathroom is sheltered from view by a bamboo grove. This bungalow was built with great attention to detail. It has a mosaic of river stones, a laced-up guardrail, and an array of soji partitions. Its private garden, with barbecue, overlooks the ocean. For 6 persons, including 4 upstairs in a double bed and two single beds. Kitchen. Bathroom with hot water.
Please check our rates
.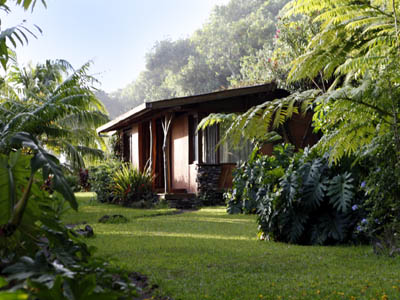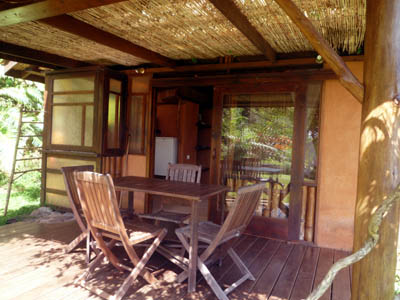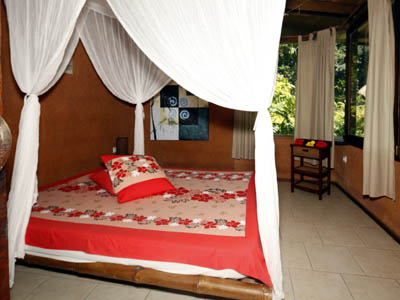 Aito
A stunning view over the ocean. Single-storied and without a mezzanine, this bungalow is particularly attractive for parents of young children and senior citizens. The touch of exoticism is provided by the ochre coating of the walls, obtained by mixing red soil and white sand, the rustic doors made of rough-hewn local wood, and the semi-external bathroom, built out of volcanic stones and integrated into the mountainside and the vegetation. Barbecue in the garden. For 4 persons. One double bed in a separate bedroom, and two single beds in the main room. Kitchen, and a bathroom with hot water.
Please check our rates
.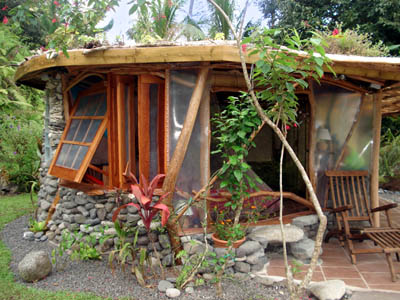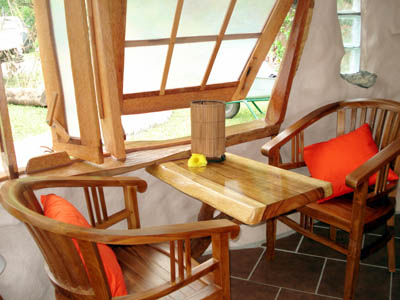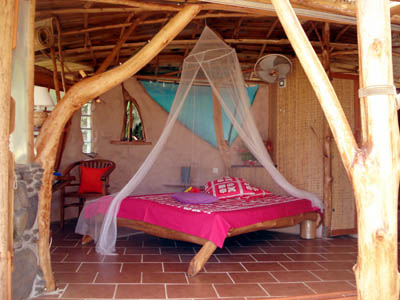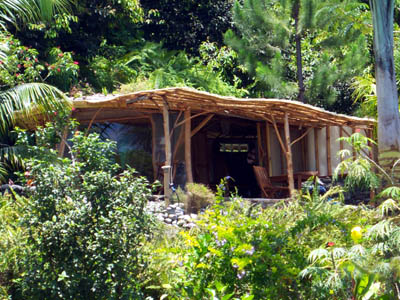 Haari
The smallest of all our bungalows. A kind of fairy house built out of river stones, with a Polynesian green roof. For 2 persons sharing a double bed. No kitchen. Bathroom with hot water.
Please check our rates
.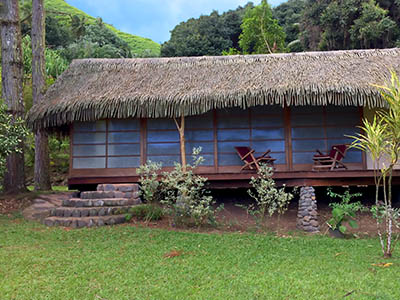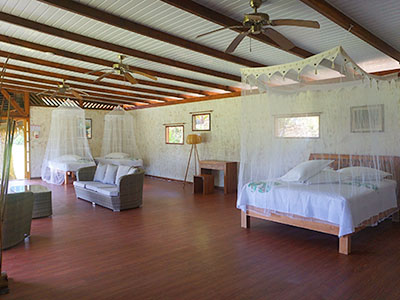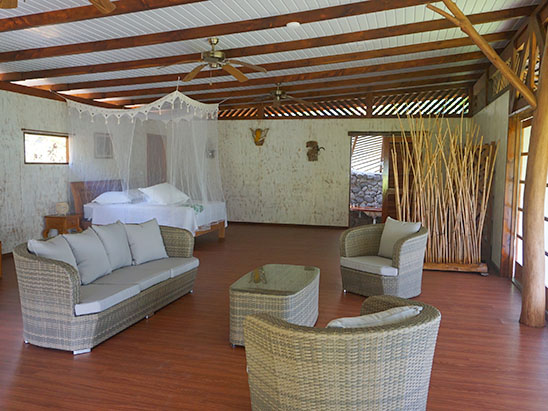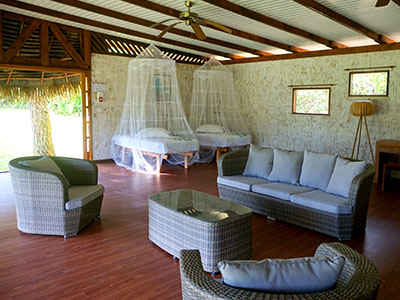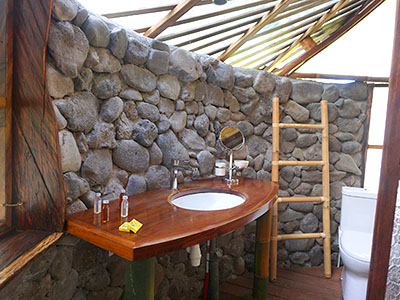 Tehau
A loft atmosphere with its unique large room of 80m2 decorated with a pretty wooden frame and white limed walls. Widely open to the garden and close to the swimming pool. The semi-outdoor bathroom, all round, is made of natural materials. For 4 people. One double bed and two single beds. No kitchen. Bathroom with hot water.
Please check our rates
.